Can a brand be as well-crafted as the greatest hoodie ever made?
American Giant was founded on the belief that if you made a quality product, available at a reasonable cost, people would buy it. Identifying the lack of well-made, domestically manufactured garments in the basics category, in February of 2012 American Giant set out to turn the apparel business on its head. From its initial release of mens heavyweight sweatshirts, to the recent launch of womens sweatshirts and tees, the company has seen such a huge demand that the BBC, NPR and Slate have called them the posterchild of "catastrophic success."
I joined the company a couple of months after its launch as an associate creative director. I designed and executed a complete redesign of their existing site, with the help of their development partner, Acadaca. I also overhauled the art direction of all photography assets, from product details to laydowns to studio and location photography.
The redesign launched in early October and immediately saw improvements in conversion, AOV and time spent on site. From a piece in the NYTimes:
The value of an average order increased by 34.5 percent. Before the photo refresh, the average visitor to the site spent $100. Post refresh, the average visitor spent  $134.50...

Visitors who left the site after viewing the home page declined by 5.2 percent. ... Updated, the site has been able to engage more of those potential customers.

The percentage of customers who actually buy something — the site's conversion rate — grew by 13.9 percent.
At the beginning of 2013, I assumed the role of creative director and added content strategy/creation to my list of responsibilities, along with budget management, collaboration with two partner agencies, and leadership of a small internal creative team. As one of the primary protectors of the brand, I weighed in on everything from social/earned media initiatives to product development.
Although I was only with the company for a short time, I'm very proud of the foundation I was able to build for them.  Visit »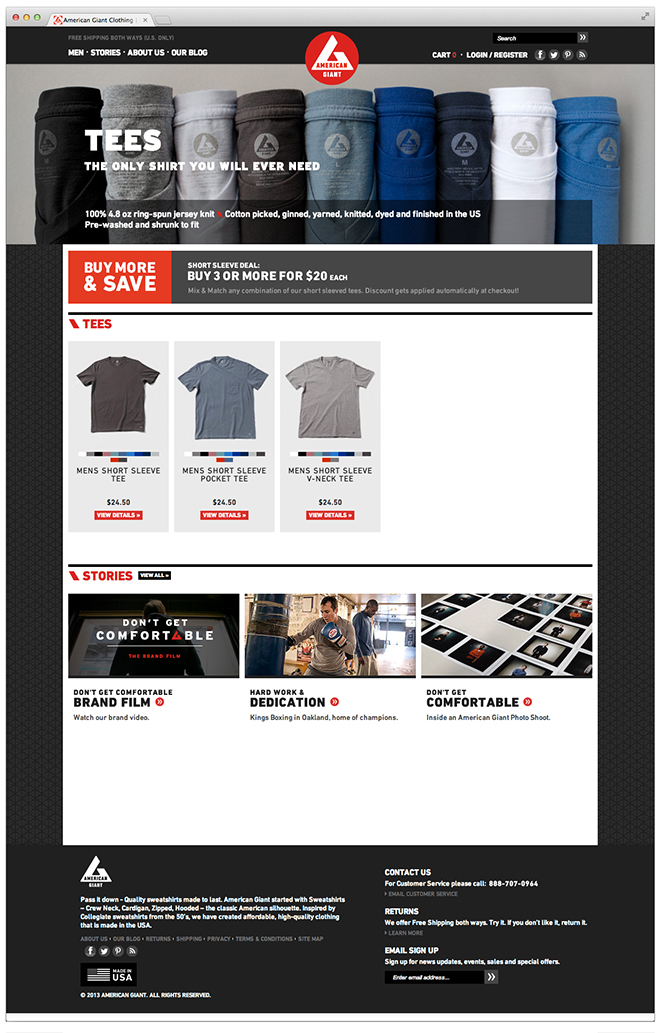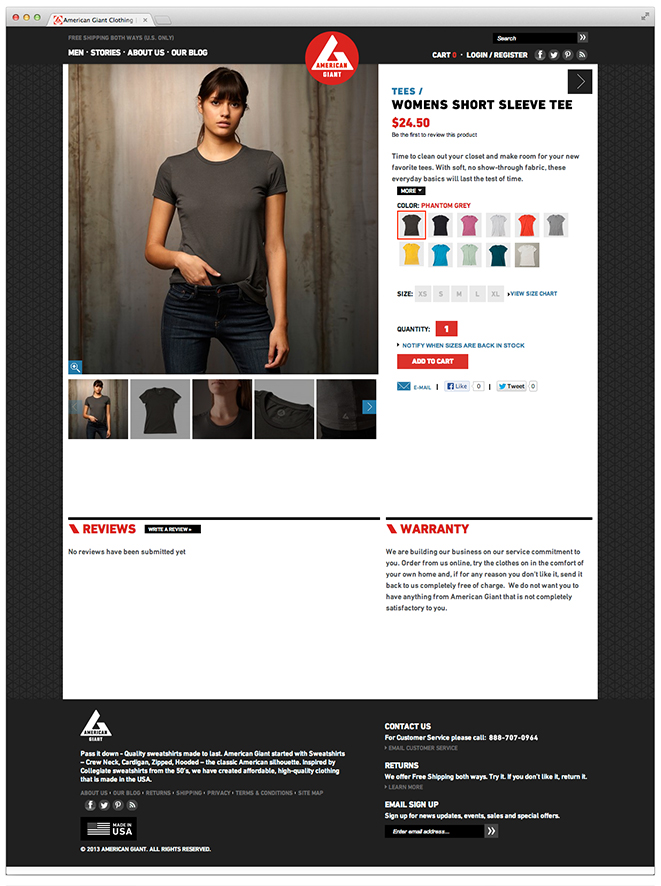 Giantisms: 
E-mail Design: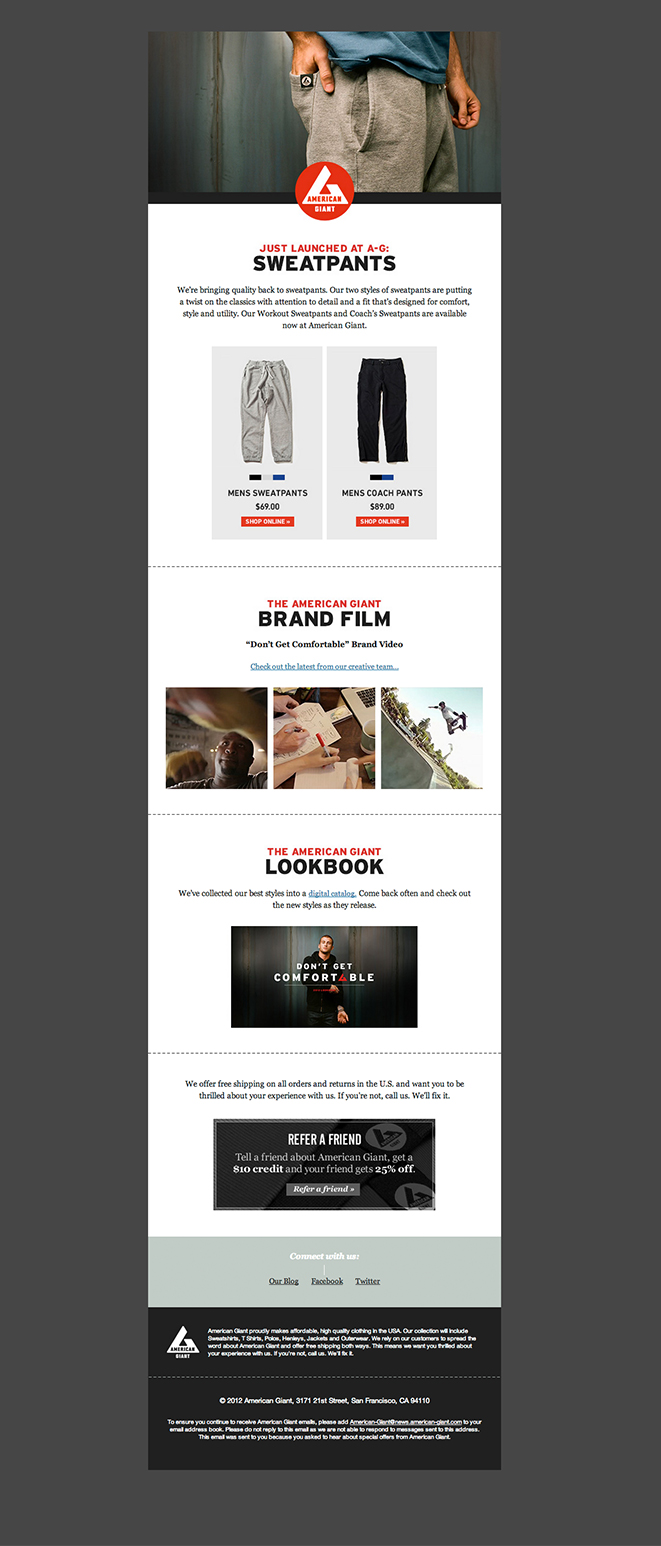 Briefs: